Veteran Hospice Care Program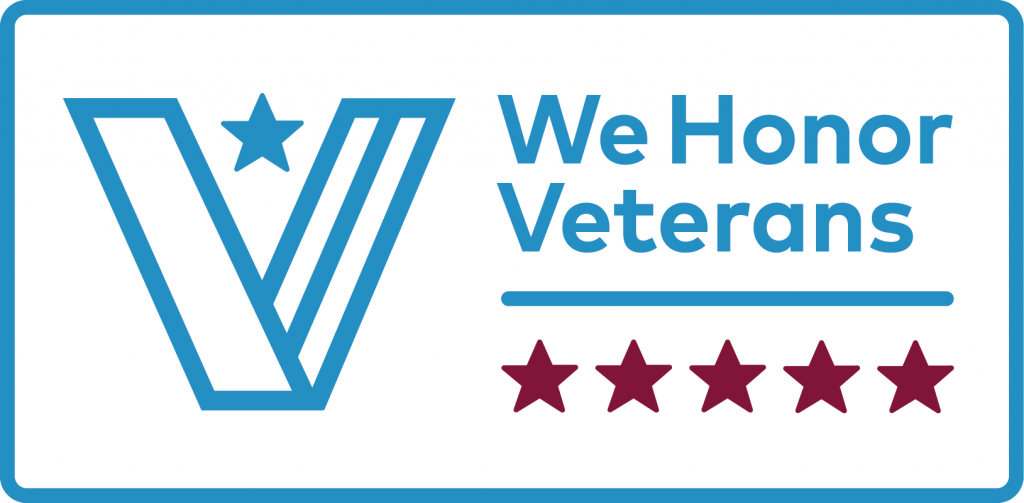 Infinity Hospice Care is a proud member of We Honor Veterans, a program of the National Hospice and Palliative Care Organization.
At Infinity Hospice Care, we offer a variety of unique family-based hospice services for veterans with a serious, life-limiting illness, as well as services for loved ones. We understand that finding hospice care services that fit a veteran's unique needs and challenges can feel overwhelming. Veterans living with end-stage illnesses, and their families, deserve dependable care that caters to their family's individual needs. Learn more about our We Honor Veterans program by contacting our team today.
Understanding Veterans and Their Needs
Empowered by We Honor Veterans, our team of skilled nurses, CNAs (home health aides), and counselors have been trained to address the unique needs of veterans by becoming familiar with military culture and traumas. Some of the factors that define what health risks and comfort measures we provide include:
Age when your loved one started service

Branch, service, and rank

Location(s) of where they served

Conflict(s) they served in 

Past medical history 

Exposure to combat and non-combat situations

And more
Understanding these health factors allow our veteran hospice care team to provide quality and compassionate care to our veterans.
Hospice Care Services Designed for Veterans
Infinity Hospice Care's team of professionals deliver quality hospice and palliative care services in the comfort of your loved one's home. Count on us to provide medical, emotional, and spiritual support while your family members and friends can focus on spending quality time together. Learn more about We Honor Veterans by contacting our team.
Access to Skilled Nurses and Medical Care
We understand that veteran medical needs may vary depending on your loved one's experience and injuries during their time of service. After carefully evaluating your loved one's health, physical needs, and service history, our team of skilled nurses, CNAs (home health aides), and social workers will design a care program that addresses the following concerns.
Chronic pain and physical limitations

Presumptive diseases

Brain injuries 

Mobility limitations

PTSD, depression, and other psychosocial issues
To provide additional comfort, our medical support team will provide information and education every step of the way. Questions and concerns that you have about your loved one's health, symptom management, and our veteran hospice program will be answered and explained in detail.
Spiritual Counseling and Emotional Support
Infinity Hospice Care's spiritual, grief, and bereavement counselors can provide comfort and assurance to veterans with end-stage illnesses and their families. Our counselors work closely with each family to address concerns and fears related to their transition and events that may have transpired during their time of duty, including violence, combat with enemy forces, sacrifices and suicide.
Both group counseling and one-on-one counseling are available in our veteran hospice care program. We believe that spiritual and emotional counseling can bring veterans and their families closer together.
Companionship and Social Interaction
When living with a life-limiting illness, interacting with others can help patients feel a sense of normalcy and comfort. Many veterans who work with Infinity Hospice Care/We Honor Veterans Hospice Program find companionship and this level of support with our volunteers. How our team of volunteers can make a difference in your loved one's life:
Friendly visits that can spark joy

Unique companionship and emotional support

Introduction to interactive activities such as music, art, and reading

Help with errands and other tasks

Caregiver relief
Everyone at Infinity Hospice Care strives to help our patients live their lives with dignity and comfort. Veterans feel a sense of comfort and happiness when spending time with our friendly and supportive volunteers.
Contact Us to Learn About our Specialty Veteran Hospice Care Services
If you have been overwhelmed by providing support for your loved one, consider veteran hospice care with Infinity Hospice Care. Our team of skilled nurses, volunteers, and counselors are dedicated to providing compassionate care and comfort to our veterans and their families.